A Straw Ball
'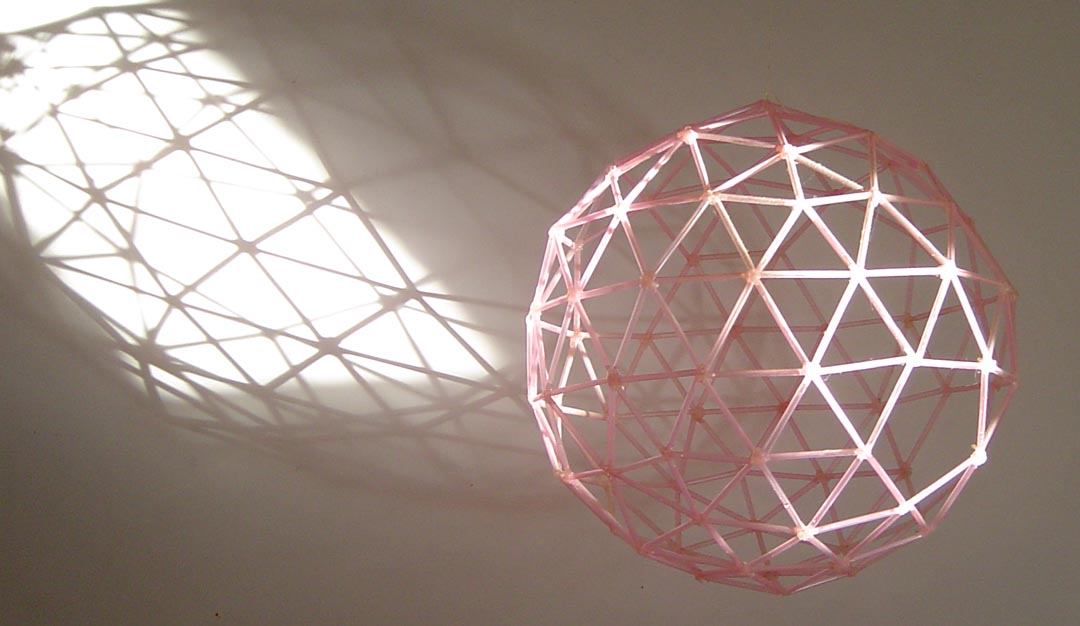 At one point, at the end of a semester, I allowed myself a day or two of MY kind of fun. I decided to build a small geodesic sphere.

With a pack of drinking straws, a hot melt glue gun and a little geometry, I set out to do this.

At first I was surprised at, as usual, my shattered misguided preconceptions. To me, it always looked like any geodesic surface was made up of equal triangles. As I set out, I realized, there are actually a subset of shapes, pentagons and hexagons, which then get filled up, and the whole sphere appears to be made of similar triangles, to the casual observer, me.