| | |
| --- | --- |
| | * Lars' Creative Warehouse |
| | Kitchen Make Over |
Concrete Counter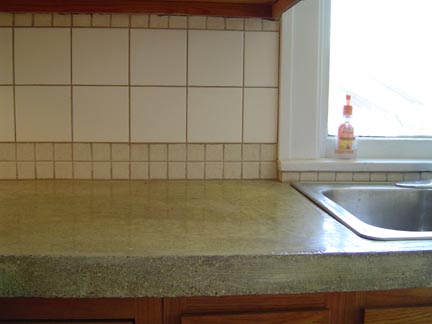 Originally I just wanted to replace the linoleum in this kitchen, but the blue formica counter left me no choice. Underneath 1.75" of concrete there still lies that blue formica.

The old counter serves as a base for a steel reinforced concrete slab. I sealed it with polyurathane and also used a self-leveling clear epoxy. In this case, the epoxy helped to make up for some uneven areas. After pouring, there is a time window of trowelling opportunity that allows one to make a more smoothe flat surface

Inside are some rebar and steel fence, especially around the sink where the widths are small. The counter appears more massive than it really is because it overhangs the 3/4" plywood base with the old formica.

Concrete is not for everyone, but I like the honesty of its ruggedness. Much can be done to tone down the industrial look, but this one is just 'sack crete' and a little lime and white portland thrown in for good measure.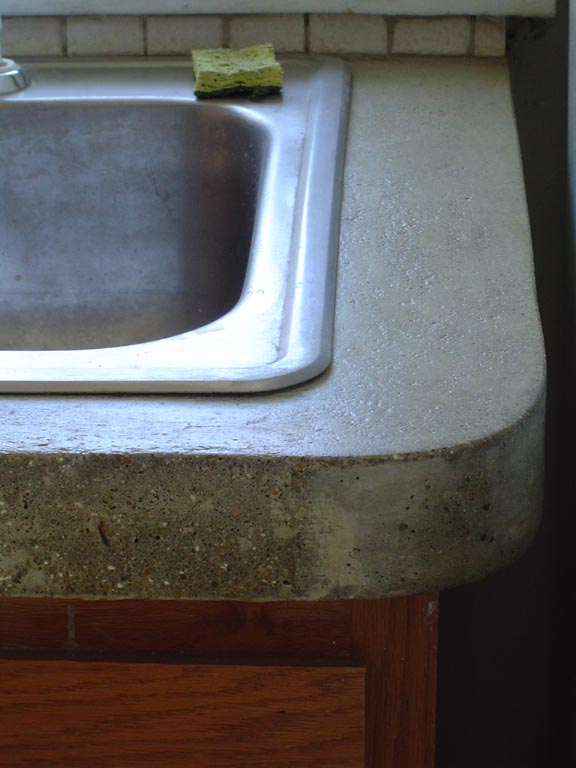 Under-cabinet lighting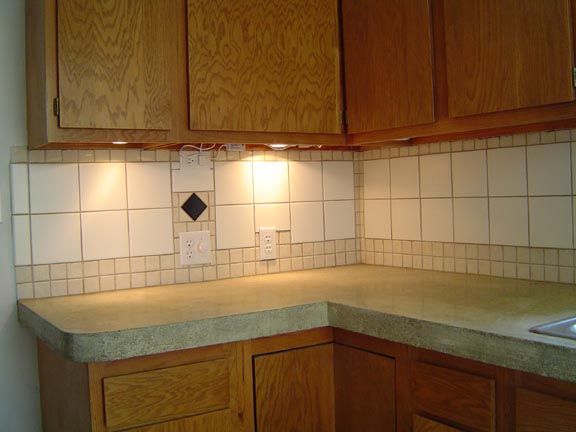 I added some under-cabinet lighting and an extra outlet. The backsplash tile was done with two inexpensive tiles to mimic the pattern in the floor linoleum.
Cool Old Stove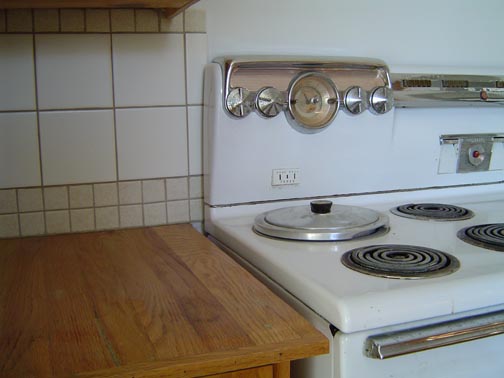 This stove reminds me of the dashboard from the cars of the 1950's. It has a flourescent light.
Cabinet Re-arrange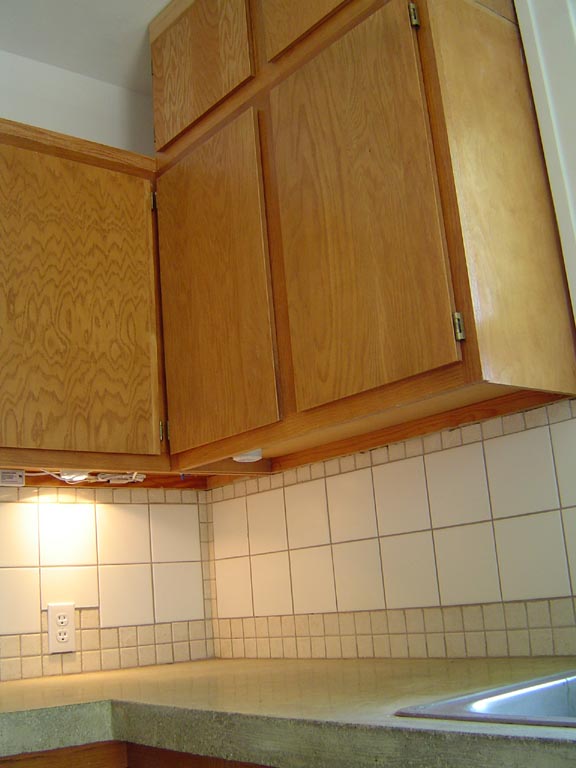 The cabinets just got a little cleaning and re-arranging. The original remodel had a 'soffit' over the cabinets which made a small kitchen feel even smaller. The window over the sink had its wood work 'butchered' to accomodate some stock cabinets.
By getting rid of the soffit and moving the cabinet from over the refrigerator, and put it above a matching upper cabinet, it helped open up the ceiling and windows. The woodwork was re-created from pine and now makes more sense.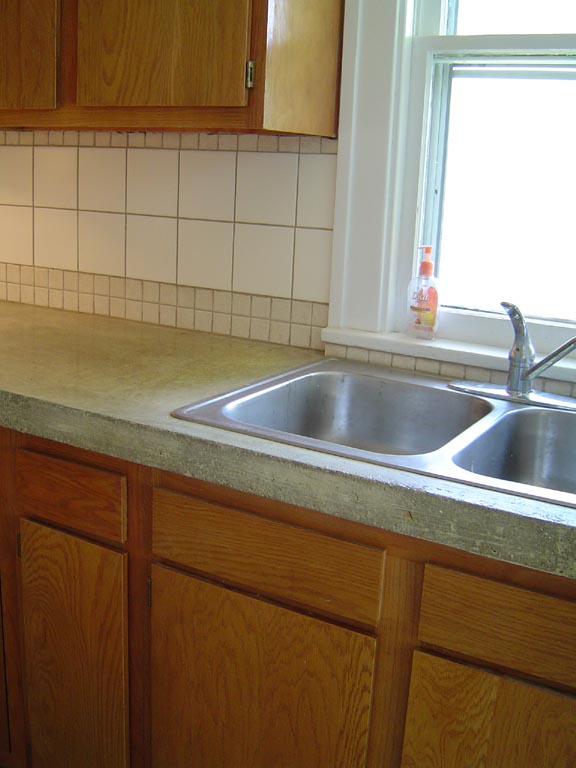 The view into the dining and living room.